Dr. Nav Sohi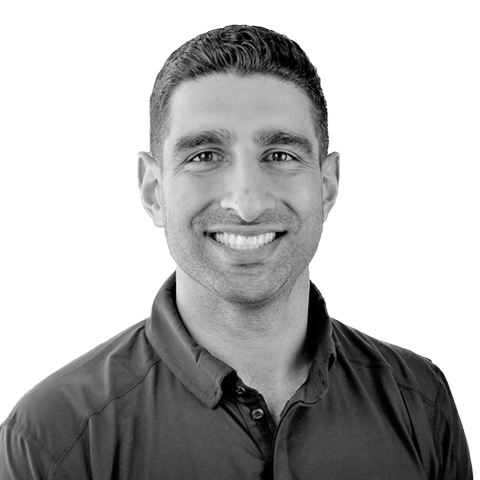 Dr. Nav Sohi
Doctor of Chiropractic (DC)
---
Education: DC, BKin, SFMA1, FMS2, DNS SPORT3, FRC
---
Hourly rate: $190
Dr. Nav Sohi is a chiropractor who specializes in sport-specific training, postural dysfunction and developmental rehabilitation. He received his chiropractic degree from Palmer West College in San Jose, California. Dr. Sohi has worked with athletes from the NCAA, NHL, CIS, Olympic Games, and Red Bull Extreme Sport. Nav played over twelve different sports throughout his childhood, giving him the unique ability to understand the underlying biomechanics of each sport. He is a four-time national gold medalist in water polo as a player and a coach. Dr. Sohi's experience in the competitive world has fueled his interest in integrating diversified techniques in order to provide his patients with the highest level of care.
The cornerstones of Dr. Sohi's practice include education, independence, confidence, ownership and adaptability. Aside from his athletic background, Dr. Sohi has a special interest in managing acute and chronic pain stemming from sedentary desk work. He is passionate about identifying the underlying causes and contributing factors of pain through combining movement-based examinations with hands-on manual therapy. Dr. Sohi's background in strength and conditioning enables him to tailor his treatment to the needs of each individual patient. His treatment philosophy is rooted in empowering patients by providing them with the tools needed to alleviate pain and create physical resiliency in their body.
Dr. Sohi is certified in Selective Functional Movement Assessment SFMA, Dynamic Neuromuscular Stabilization DNS, Functional Range Release FRR and Functional Range Conditioning FRC. Dr. Sohi appreciates the vibrant exercise culture that the west coast has to offer, from water skiing the lakes of the Sunshine Coast, to cycling the back roads of the Fraser Valley, or skiing the mountains of Whistler.
ROOTS
• National Level Water Polo – BC Water Polo Association
• High School & Collegiate Track & Field
• Sport Specific Strength & Conditioning
PROFESSIONAL HIGHLIGHTS

• Canadian Track & Field Championships Chiropractic Team, 2019
• Santa Cruz International Triathlon Chiropractic Team, 2017
• FICS Chiropractic Team – 2017 World Games in Wroclaw, Poland
• Subaru Sea Otter Classic Race Medical Team 2015, 2016, 2017
• California Beach Volleyball Open Championship Chiropractic Team 2016, 2017
PROFESSIONAL AFFILIATIONS
• Canadian Chiropractic Association
• College of Chiropractors of BC
• BC Chiropractic Association
• International Federation of Sports Chiropractic
RESEARCH INTERESTS

• Intra-abdominal pressure as an intervention for chronic and acute low back pain
• Manual therapy influence on ground reaction force production in Track & Field athletes
• Mechanotherapy and mechanotransduction in the role of therapy and active care for acute tissue injuries
Book Online
Back to Your Team